Weatherproof Your Home Garden
11th April, 2023

This next outdoor season make sure you weatherproof your home garden with the right fabrics.
Weatherproof textiles provide a flexible and long-lasting alternative for lining planting beds, safeguarding outdoor furniture, building shade structures, and more.

Why Weatherproof Your Home Garden?
Protection From the Elements
To shield your outdoor furniture, pillows, and other objects from the elements in your home garden is one of the key reasons to choose waterproof textiles.
The damage caused over time can be considerable if proper care is not taken into consideration.
Your furniture's lifespan and aesthetic appeal can be prolonged by covering it with waterproof fabric.
Add Shade Structures
Another benefit of using waterproof fabric in your garden is that it can be used to create shade structures, like awnings, canopies, tents, pergolas.
Whether you are looking to block out the sun or provide shelter from rain or even snow, outdoor fabrics can help.
You can create a simple shade structure with poles and fabric or invest in a retractable awning that can be adjusted as needed.
Planting Beds
For all gardeners, weatherproof fabric can also be used to line planting beds in your garden.
This is particularly useful if you have a drainage issue or live in an area with heavy rainfall.
By lining your planting beds with waterproof fabric, you can prevent water from pooling around your plants and potentially causing root rot or other issues.

Choosing the Right Weatherproof Fabric
When it comes to choosing weatherproof fabric for your home garden, there are a few things to keep in mind.
Fabric Designed for Outdoor Use
This will ensure that it can withstand the elements and won't break down or fade over time.
Weight and Thickness of the Fabric
A heavier, thicker fabric will be more durable and provide better protection than a lightweight option. However, it may also be more expensive and harder to work with.
Fabric Aesthetics 
While you may be tempted to choose a bright or bold pattern, keep in mind that it may fade over time. A neutral color or simple pattern will be more timeless and versatile.

Ways to Use Weatherproof Fabrics in Your Home Garden
Outdoor Furniture
One of the most common ways to use weatherproof fabric in your home garden is outdoor furniture.
Whether you have a patio set, a porch swing, or garden bench, where you have cushions, pillows, chair covers, table cloth or even bean bags, using waterproof fabrics can help protect it from the elements and extend its lifespan.
For example, cushions and pillows can easily become waterlogged and take a long time to dry out, which can lead to mold and mildew growth. Waterproof fabrics can prevent this by repelling water and allowing for quick drying.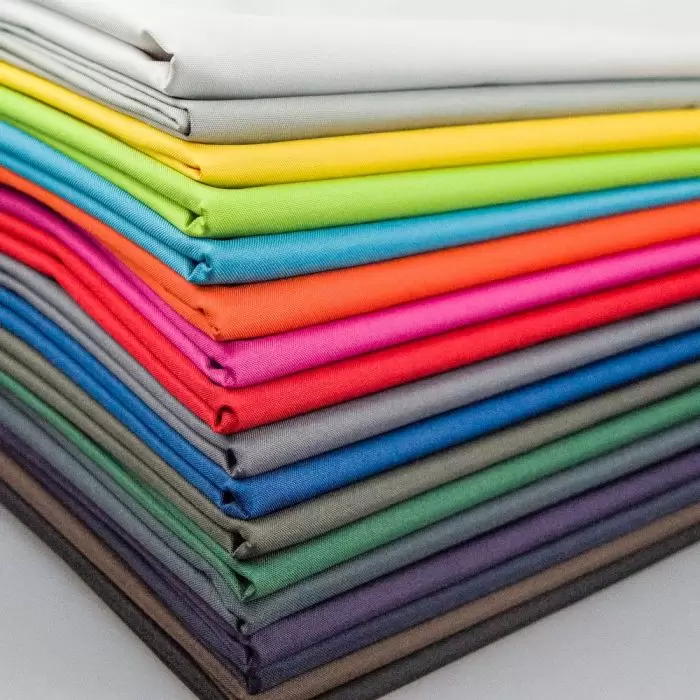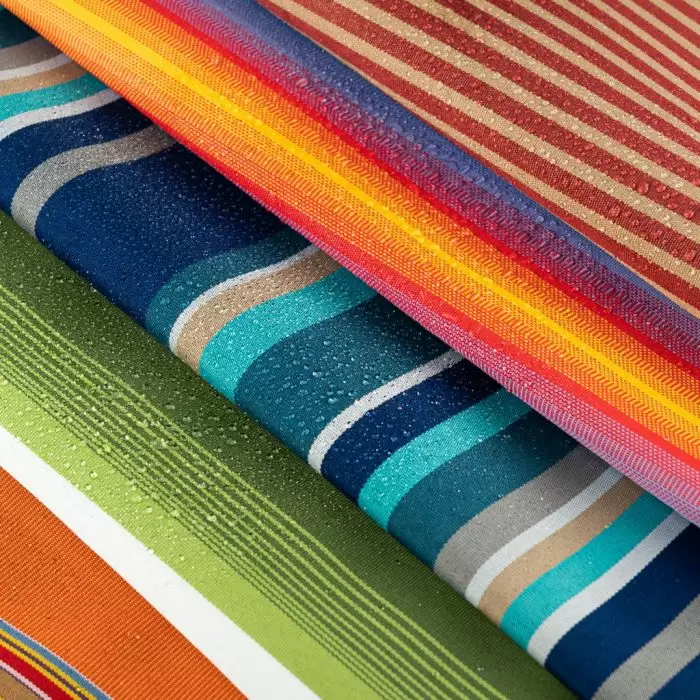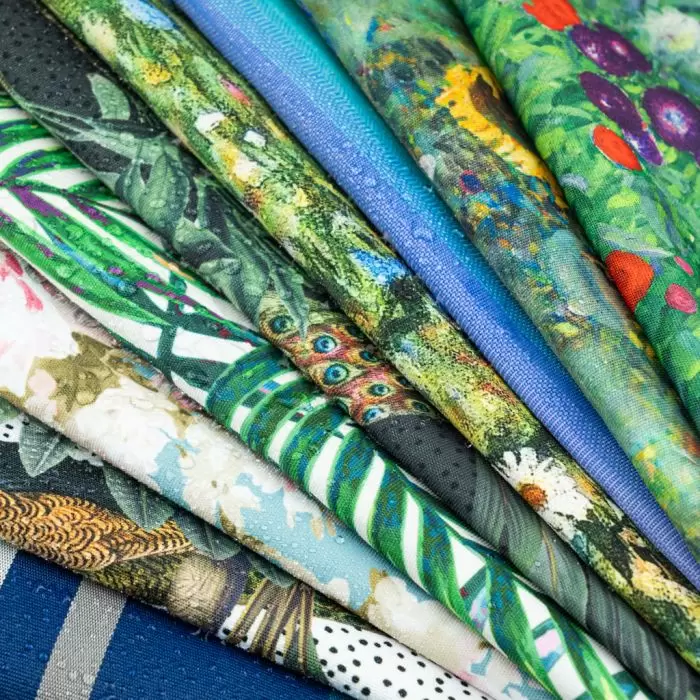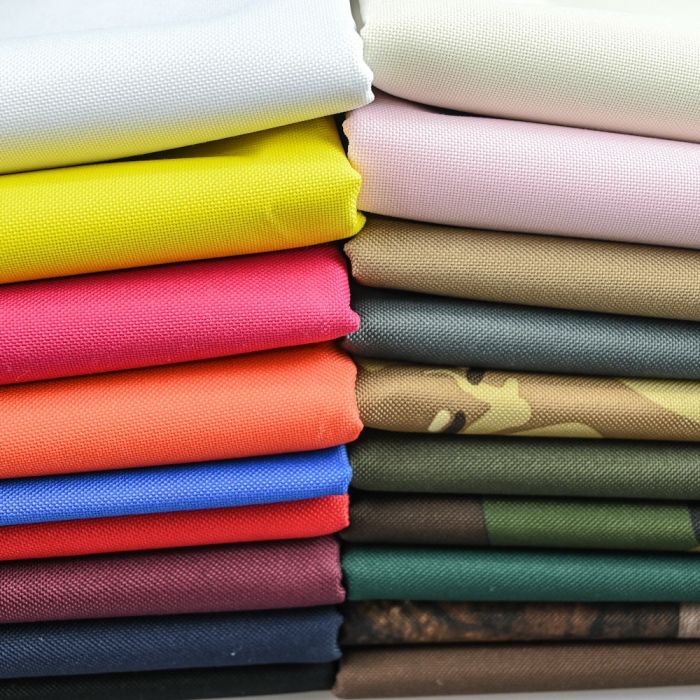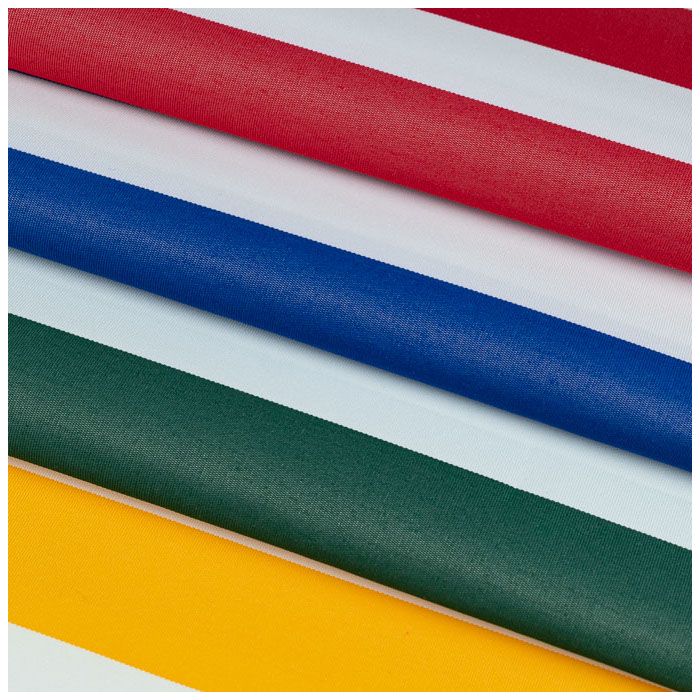 Awnings, Canopies and Pergolas
If you're looking to create a shade structure in your garden, awnings, canopies and pergolas made from waterproof fabric are a great option.
Waterproof fabrics can also be used to weatherproof outdoor structures such as awnings, canopies, and pergolas.
Although these structures offer shade and sun protection, rain, wind, and other external factors can harm them.
You can prevent water damage and increase the lifespan of these buildings by utilising waterproof textiles.
Additionally, even in rainy conditions, a pleasant outdoor setting may be made using waterproof textiles.
You may select a waterproof fabric that matches the look and style of your outdoor building from a selection of colors, patterns, and textures.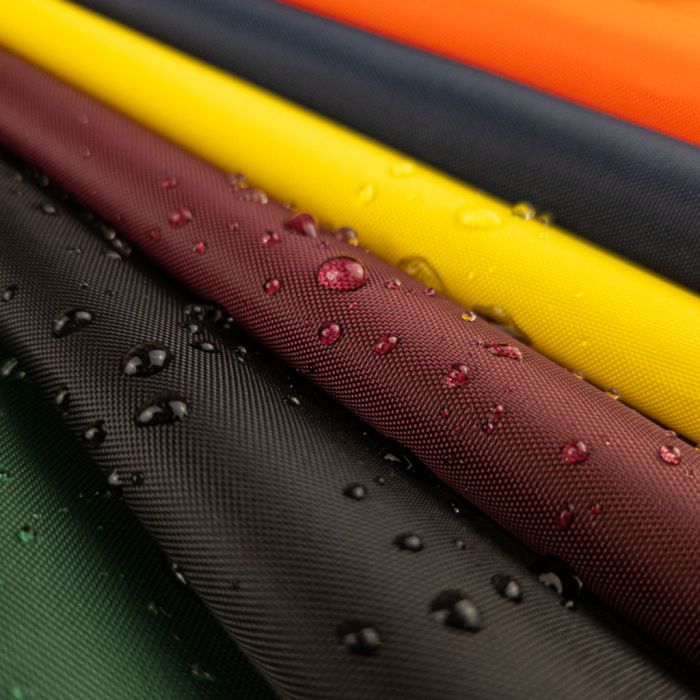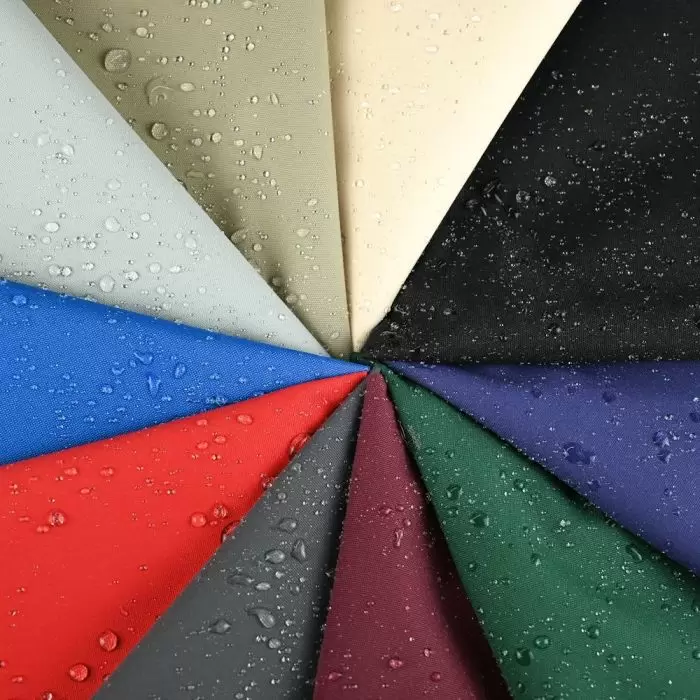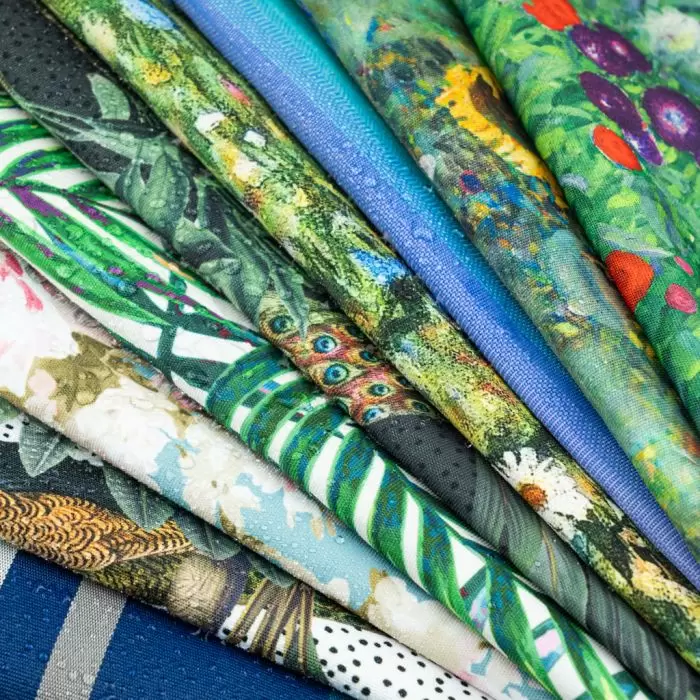 Line Planting Beds
As mentioned earlier, weatherproof fabric can also be used to line planting beds in your garden.
This is particularly useful if you have a drainage issue or live in an area with heavy rainfall.
These textiles are often created from breathable components that promote free-flowing air and water while also halting soil erosion.
You can stop water runoff and maintain the health and appearance of your garden beds by lining planting beds with waterproof materials.
Waterproof materials can also aid in controlling soil temperature and thwarting weed development.
You may select the best waterproof fabric for your garden from a variety of possibilities, including woven textiles and non-woven materials, and take advantage of a lovely and flourishing outdoor environment.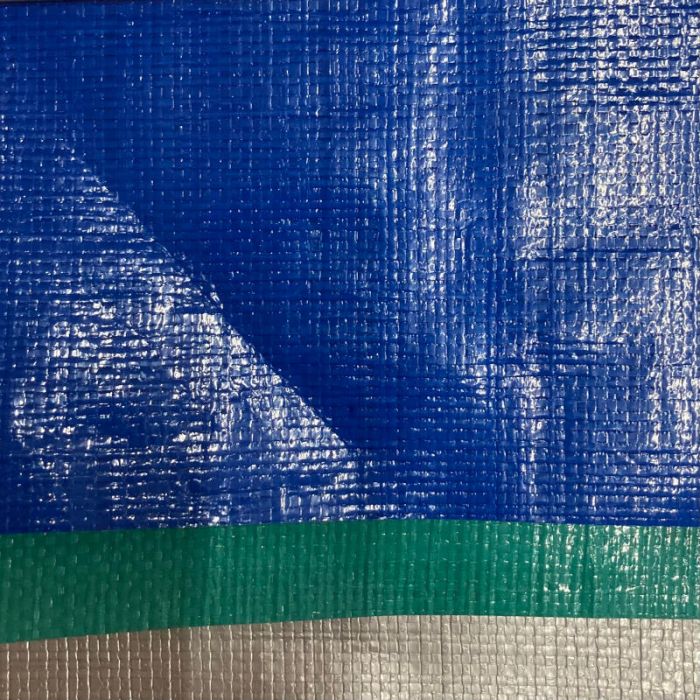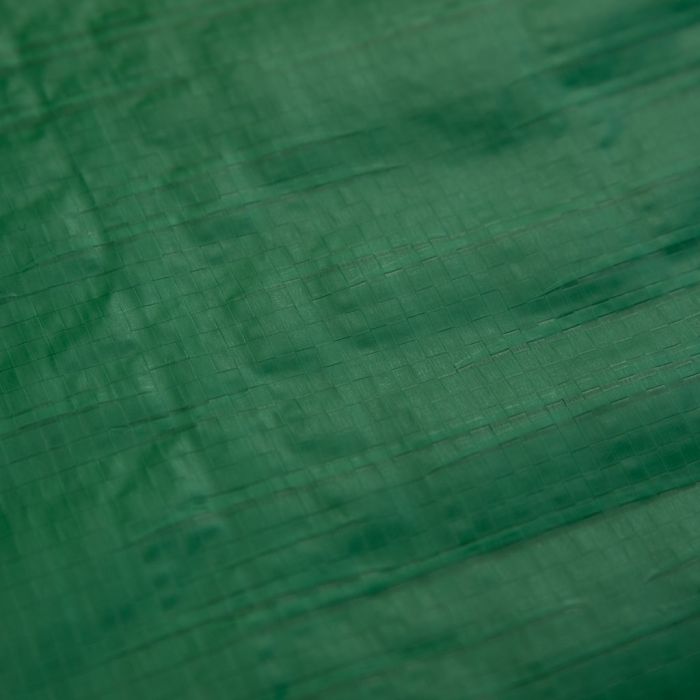 Create Outdoor Curtains
Another creative way to use waterproof fabric in your garden is to create outdoor curtains.
Outdoor curtains may be made from waterproof textiles, giving your outdoor living area more seclusion and flair.
For a warm and inviting ambiance, these curtains can be draped from trees, outdoor buildings, or pergolas.
Additionally, weatherproof outside curtains may shield you and your visitors from the sun, rain, and wind.
Your outdoor curtains will last all four seasons in good condition if you choose a waterproof fabric, and wetness won't wreak havoc on them.
Frequently Asked Questions
Can I use regular fabric instead of waterproof fabric?
Regular fabric can be used in your home garden, but it won't offer the same amount of security as waterproof fabric.
These fabrics will eventually absorb moisture and develop mould or mildew.
It is preferable to select waterproof fabric if you want to shield your outdoor furniture and other objects from the weather.
How do I clean and maintain waterproof fabric?
Simply wipe down waterproof fabric with a moist cloth or sponge to clean it.
Use water and a mild detergent for stains that are more difficult to remove.
To preserve the fabric's durability, be sure to adhere to the manufacturer's cleaning and care guidelines.
Conclusion
Using waterproof textiles to weatherproof your home garden is a terrific way to keep your outdoor area looking great all year long and protected from the elements.
Weatherproof fabrics are a versatile and long-lasting solution for weatherproofing your home garden.
You may enjoy a lovely and useful home garden for many years by picking the right fabric and according to the correct care and maintenance guidelines.
Visit us at UK Fabrics Online to explore our range of Weatherproof Fabrics for your Home Garden.
If you have any questions, email us or leave a comment here.
Hope you enjoy this one.
Thank you!