Best Sellers

Our Products Are Used By:
Trustpilot Reviews
4.8/5 (530+ Reviews)
Great product, competitive price and delivered quick, wouldn't hesitate in purchasing again or recommending highly
20 Nov 2023
Excellent website and ease of ordering. Delivery was prompt and the goods first class.
19 Nov 2023
The website was easy to navigate, and so much to choose from. Will use again.
15 Nov 2023
Delivered promptly and well wrapped. The velvet material is very good quality and heavy duty with non-slip backing. The only downside is that it was not possible to machine stitch through 2 layers of the fabric as my needles could not penetrate enough to pick up the lower thread. I had to resort to hand stitching, using pliers to pull my needle through the fabric. Despite this, the end result is a beautiful deep blue chair cushion. I will try using needles designed for leather for my next velvet project. Might be good to point this out to other customers.
14 Nov 2023
Great company. There was a problem with my order, however when I contacted customer services they sorted it out straight away. Material is as described and cut to exact quantity ordered and of good quality.
14 Nov 2023
Ordered 2 lengths of fabric from UK Fabrics. Ordering process was simple and the colours in the images closely match the actual product. I was contacted by the company as there wasn't enough material to fulfil one part of the order, but the process was easy and the order was fulfilled swiftly.
13 Nov 2023
The fabric was just what I hoped for and delivered on time - a quick and efficient service from sample to final order.
13 Nov 2023
The fabric was good quality and very reasonably priced. It arrived quickly. I am very happy with my purchase. Have used this company before and will use again.
31 Oct 2023
Excellent quality canvas waterproof fabric. Good colour range. Competitively priced. Speedy delivery. Thankyou.
30 Oct 2023
Highly recommend this company. Fabric is of an extremely high quality and quick delivery. Fantastic customer service. Will certainly recommend to family and friends and will definitely use in the future!
29 Oct 2023
Easy to order online from a good variety of choice. I ordered 3m of the linen look fire retardant upholstery material. Really liked this material and was good to work with. Used to make seat covers for campervan and they look great! Would definitely buy from them again as well as recommended them.
13 Oct 2023
I ordered some heavy duty waterproof fabric to make a large dog bed. The fabric is really strong, easy to sew and colour was true to the website image. It arrived in about a week, which was fine as I didn't have any particular deadline. One happy customer and a happy dog too!
11 Oct 2023
I ordered waterproof fabric for my outdoor furniture and was absolutely thrilled with the product when it arrived Would definitely recommend! Took a little while to arrive but was worth the wait !
10 Oct 2023
I found my velvet fabric online and saw the same fabric much more expensive on another site. It arrived quickly and well wrapped. The colours are fab, and fabric nice and soft. The woman who is designing our makeover loved it. Looking forward to making my new cushions to go with our new sofa. Would definitely use this company again.
I purchased some waterproof material to cover two large dog bed cushions as our new puppies kept weeing on them marking the fabric. The covers have worked wonders as I no longer have to keep putting the underneath fabric in the wash, the dogs haven't yet had any accidents on the cushions and if they did I can wipe them clean. My only gripe is that the waterproof material was very stretchy and not that easy to sew. But I achieved what I set out to do.
Good quality water proof fabric at a reasonable price. Arrived well wrapped and within the timescale quoted. Handy to be able to order samples of fabric.
Came on time, great material, especially the galaxy velvet. Better quality than expected given the reasonable price compared to other suppliers. Generous sizes so am able to cover some very large chair cushions with some left over for a few throw cushions, Lots of choice on the website. Will definitely use this company again.
I emailed UK fabrics to ask about waterproof fabrics for outdoor use, I received a swift reply giving me 3 suggestions of different prices. I ordered my choice which was delivered promptly, This is the second time that i have ordered from them and would definitely recommend them!
Latest from the Blog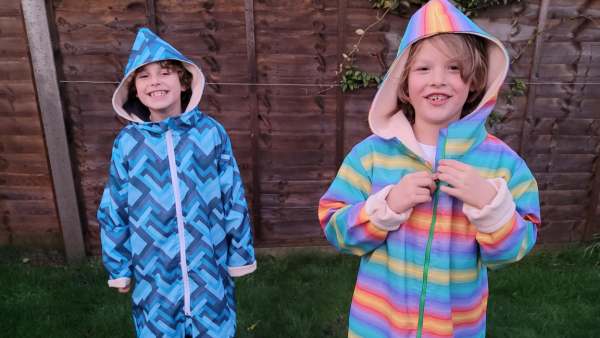 Hi! I'm Annabel from Annabel Sews (@annabelsews)!
In this blog post, I am going to show you how to make an all-weather changing robe (similar in style to the Dry Robe).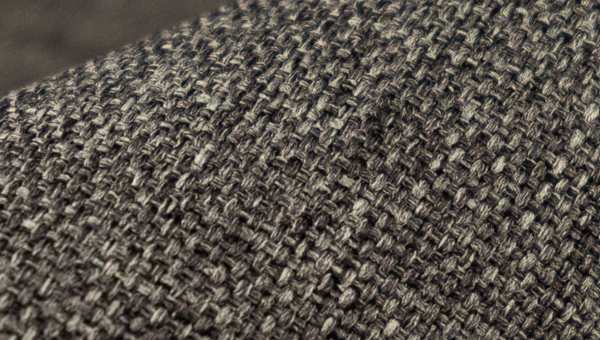 Polyester is widely used in clothing, home furnishings, industrial fabrics, and technical textiles like waterproof fabrics, showcasing its adaptability across various industries.
In this blog post, we will dive into the world of polyester and understand if it has an inclination for creasing.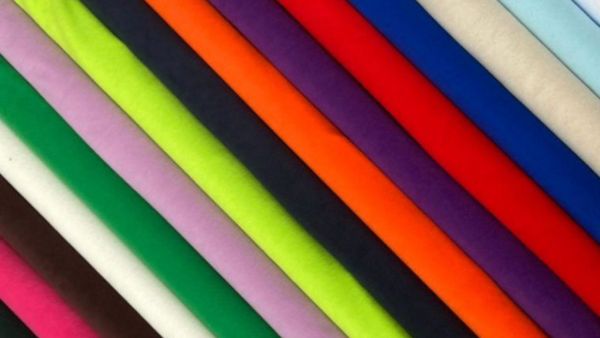 If you are curious about anti-pill fleece and what sets it apart, you have come to the right place!
In this blog post, we will take a deep dive into the world of anti-pill fleece, exploring its properties, benefits, the reasons behind its popularity and more!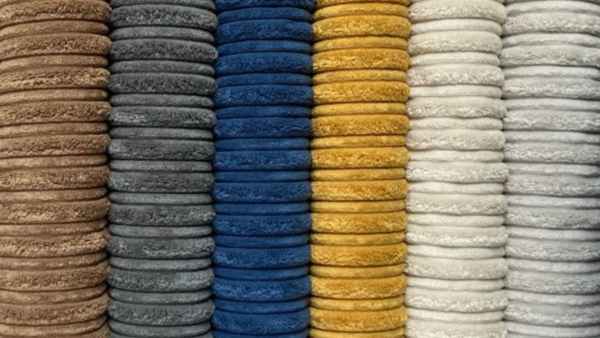 When it comes to choosing upholstery fabric for your furniture, you are probably familiar with options like leather, faux leather, velvet and many others.
In this blog post, we will delve into corduroy's suitability, its unique qualities, advantages and answer the question if you should get Corduroy for your upholstery project.