How To Make a Waterproof Dog Coat – Tutorial
18th August, 2023

Hi, I am Christine from Dog Togs UK. I hand-make dog coats, neckerchief's and other dog accessories which I sell on Etsy and at local markets.
In this blog post, I am working in collaboration with UK fabrics online who have kindly provided the fabric and I will be showing how to make waterproof dog's coat.
How To Make a Waterproof Dog Coat
For my dog coats I use Simplicity 1239 pattern as a 'pattern block' so I can get the basic shape and size for different dogs.
In this tutorial I am making a coat for a family friend's Romanian rescue dog. I have taken measurements of her around the belly, neck and length of her back.
I have taken the size large pattern as my block and adjusted the position of the belly flaps and lengthened the back to make the coat fit.
Fabric Requirements
Fabric requirements – depends on the size of coat you're making.
For this coat I used 1m of the following fabric:

Step 1
Cut both fabrics on the fold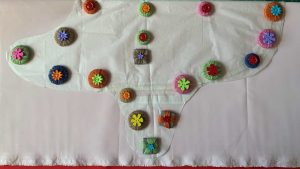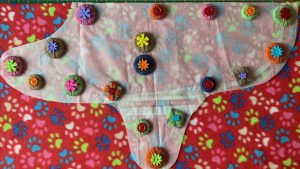 Step 2
Pin/ clip both fabrics together. ( at this point I sandwich my tag in between the layers)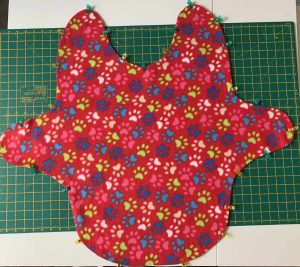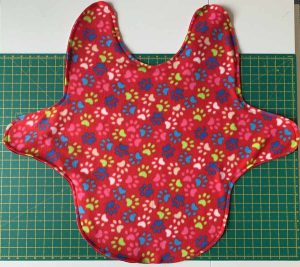 Step 3
With right sides together, stitch front and back sections with a 1cm seam allowance leaving an opening at the bottom to turn.

Step 4
Trim down the seams and snip at the curves.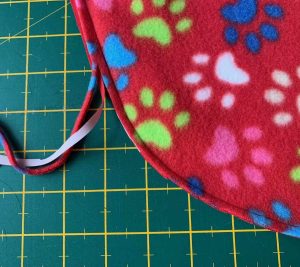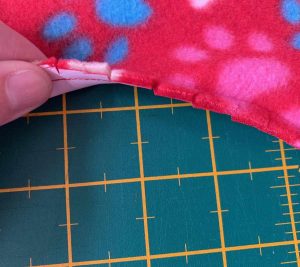 Step 5
Turn the right side out. Making sure all curves are fully out.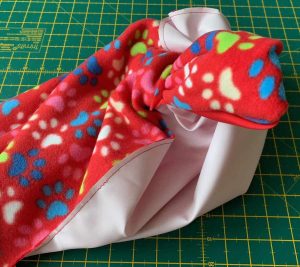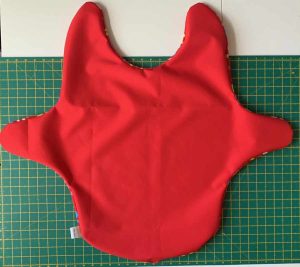 Step 6
Slip stitch the opening close.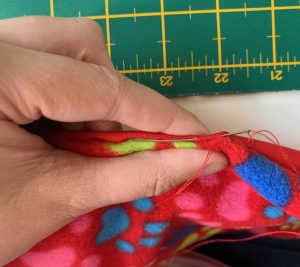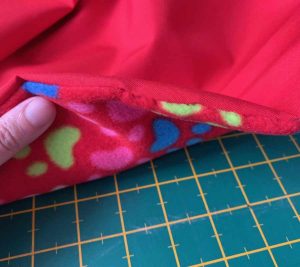 Step 7
Top stitch around the whole coat at approx 0.5cm from the edge.

Step 8
Cut Velcro strips 15cm for the belly, 14cm for the neck. And pin into position. ( length depends on size of coat and dog )

Step 9
Sew on the Velcro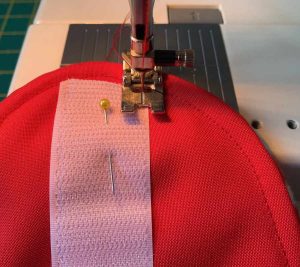 Step 10
Optional extra – harness hole
a. Measure down where you want the hole to start.

b. Draw a rectangle of the required length and width – (different for each harness )

c. With a narrow zig zag stitch, stitch along the rectangle

d. Cut the inside of the rectangle away.

and that is it! Waterproof Dog Coat is now complete!
If you make one, please tag @dogtogsuk and @ukfabricsonline on Instagram!
Tutorial created by Christina (@dogtogsuk) for UK Fabrics Online.
You can find her shop online on Etsy – https://www.etsy.com/shop/DogTogsUK
Facebook – @dogtogsuk
Instagram – @dogtogsuk
TikTok – @dogtogsuk
A huge thank you to Christine, owner at Dog Togs UK.
Visit us at UK Fabrics Online to check our Dog Clothing/Accessories fabric range!
If you have any questions, email us or leave a comment here.
Hope you enjoy this one.
Thank you!